About Us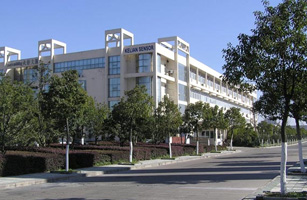 Changzhou Shuangwang Machinery Technology Co.,Ltd
This series of products with Kraft paper, paper cup, white cardboard, tissue paper, toilet paper, plastic and other substrates, and with environmental drooling film thermal compound into two, three or more layers of new material, and can compound seven complex equipment at one time ,this equipments are widely used in laminating release paper, paper cup, paper bowl, paper bags of seeds, clean bag paper, label paper, and other substrates composite lamination, the products of lamination have the strong adhesive fastness, good effect. There is no snow point and no sparkling, but with the uniform thickness, good sealing performance, moreover, with green safety and health and other characteristics, the standards of this products are met or exceeded international standards.

Laminating Machines climb pad equipment is one of the most popular package equipment in the market. They can put EPE sheet plastic sheet, PU foam sheet, EVA foam sheet, XPE foam sheet, sponges and other materials with plastic film, Kraft paper, aluminum and non-woven film laminating together. It is used in the production of baby climb pad, advanced laminating products, table cloths, laminating products which used in construction. Have the function of knurling. It is very practical laminating equipment with the clear lines and smooth combining films.

This laminating machine is our new-developed high speed economic machine, it is improved & simplified design from original machine, better for plastic woven fabric laminating. Special double-track suspending design for extruders, satisfied two sides laminating in one machine, applied to laminating on two sides of PP, PE, nonwoven fabric, plastic woven fabric etc. Products: hand bag, rice package bag, cement package bag etc.
MORE

News Center